The Doctors Center – Health services for South Texas workers
Occupational health refers to the identification and control of the risks arising from physical, chemical, and other workplace hazards in order to establish and maintain a safe and healthy working environment. These hazards may include chemical agents and solvents, heavy metals such as lead and mercury, physical agents such as loud noise or vibration, and physical hazards such as electricity or dangerous machinery.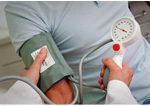 The Doctors Center has been providing occupational medical and testing services to companies in South Texas for over 15 years.  Our physicians are aware that the cost of workplace injuries is reaching epidemic levels. We recognize that a healthy workplace is a productive workplace.   We know the difference between compensable vs. recordable, and strive to keep both the employee and the company healthy.
Our physicians are dedicated to providing optimal urgent care treatment in order to ensure the complete care of the employee and facilitate their return to the workplace immediately or as soon as possible.  We also offer case management and medical director services.
Pre-employment and annual physicals (DOT and non-DOT)
Evaluation and treatment of workman's compensation injuries
Certified urine drug screens (DOT and non-DOT)
Certified breath alcohol testing
Certified Medical Review Officer (MRO) services
Fit for duty exams
Certified audiograms (OSHA)
Certified spirometry (pulmonary studies)
Minor surgical & suturing procedures
Orthopedic evaluation and treatment for fractures
Case Management and Medical Director Services
24 x 7 on-call services