The Doctors Center – Urgent Care physicals for South Texas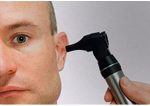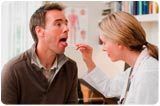 The Doctors Center provides general physical examinations or clinical examinations. This is the process by which a doctor investigates the body of a patient for signs of disease. It generally follows the taking of the medical history and an account of the symptoms as experienced by the patient. Most physicians recommend a physical exam once a year, especially if you have a family history of health issues. Together with the medical history, the physical examination aids in determining the correct diagnosis and devising the treatment plan. This data then becomes part of the medical record. There are many reasons to get a physical exam.
The Doctors' Center performs numerous work physicals including DOT physicals.
School and camp physicals are $40 at all locations for youths 18 years old and younger.
Call for details. Corporate discounts are available.